Regular price
Sale price
$4.00 USD
Unit price
per
Sale
Sold out
A new favorite is shower melts. These are to be set in the corner of your shower to melt. Make sure your bathroom is steamy by laying a towel at the bottom of your door to block the in/out air. Let the steam fill & set the melt down and inhale! That easy!
Made with Sodium Bicarbonate, Citric Acid, Kaolin Clay, Distilled Water,Essential Oils, Menthol, Mica.
Share
View full details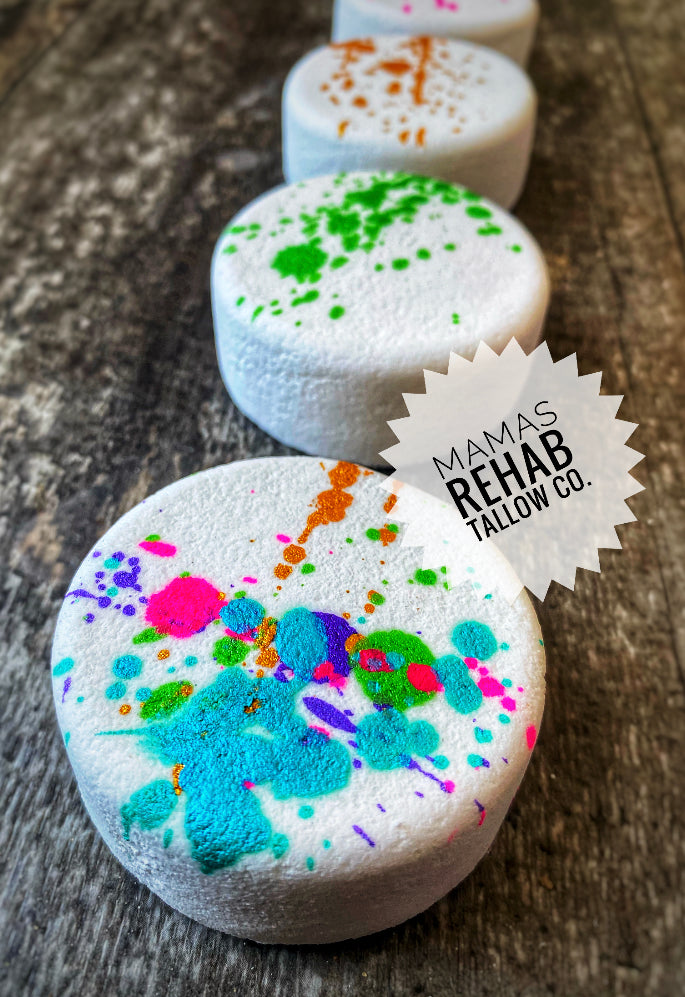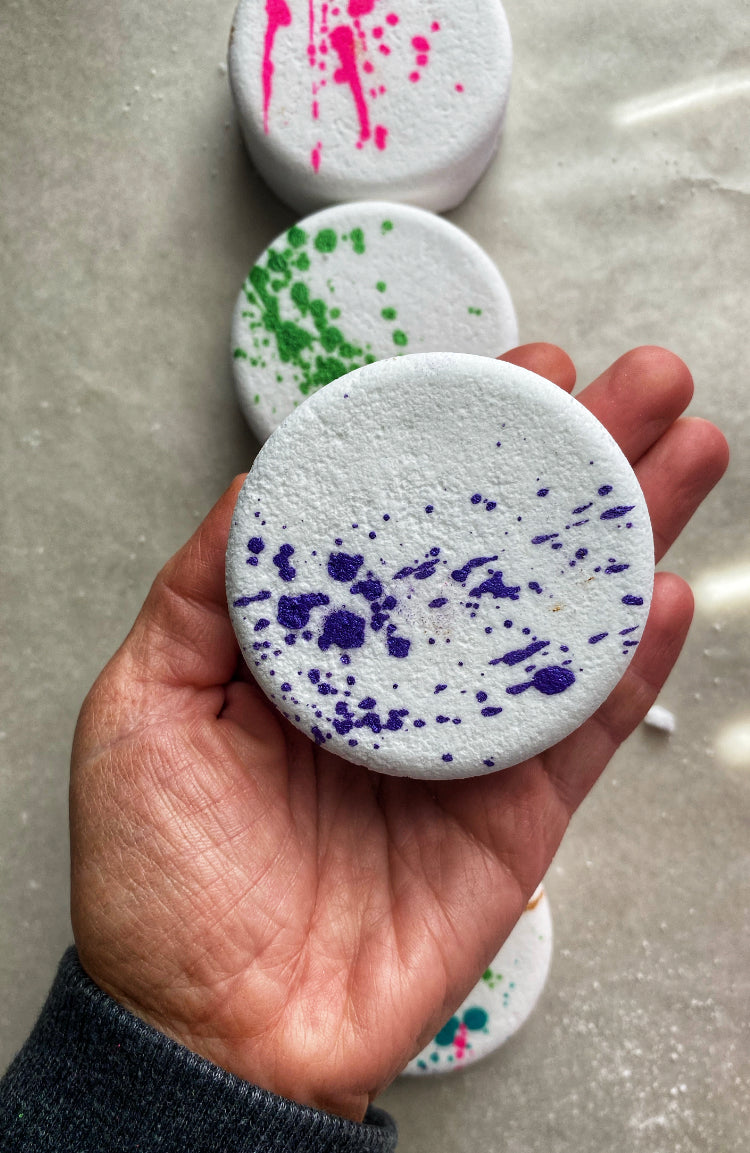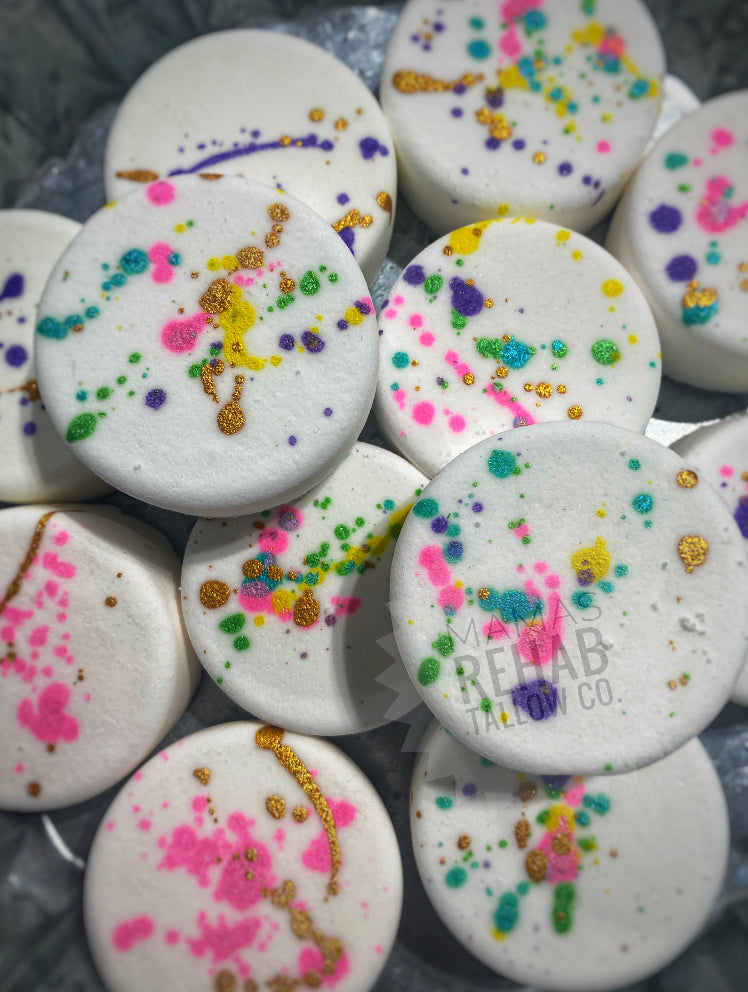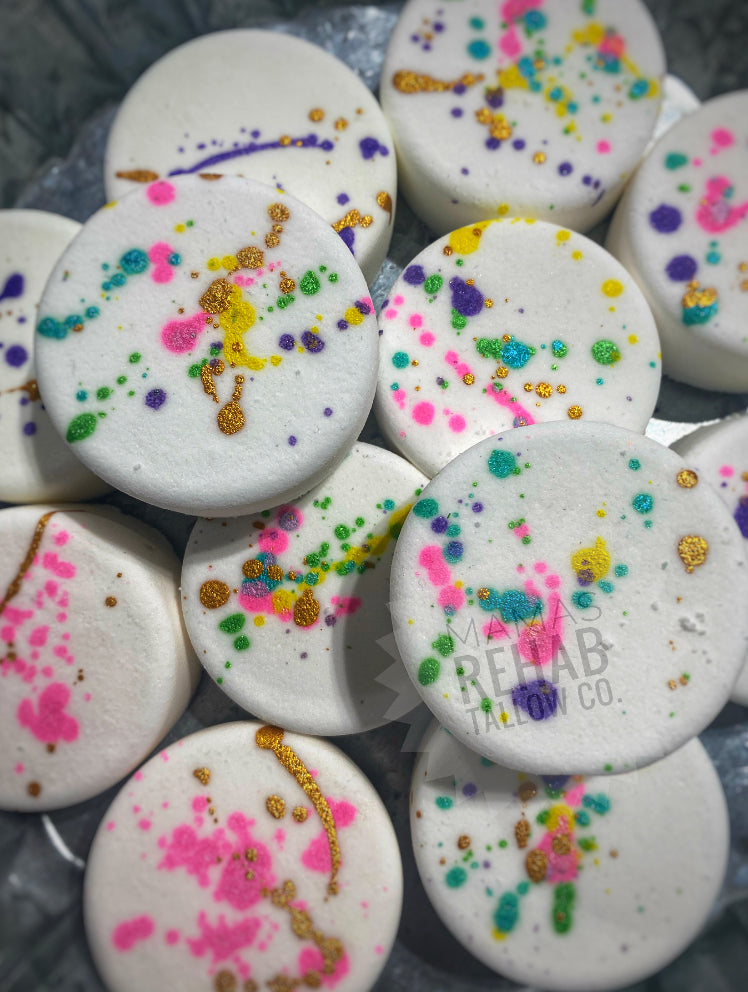 Amazing Fruit loops
When I gave up my tub for a handicap shower for my dad I was sad because she didn't make this amazing smell in a shower steamer. Fast forward. My shower is nice and relaxing and it is fill up with my favorite smell. Fruit loops! It is so nice to have my bathroom filled with this amazing smell again!! Thanks so much for working to create this!!
Stuffy nose? This is a must have!
When my family got sick, these helped us breathe again. If you love eucalyptus as much as I do, these are for you!!
I love the shower melts! They work great!